Freeman Awards – Winners and Honorable Mention
2016
Children's Literature
Non-Fiction – Set in Indonesia
The Indonesian-born graphic designer, Innosanto Nagara, shares "a true story about a child, a play, and the act of resistance" in his award-winning autobiographical picture book.  Starting with a lightly humorous overview of I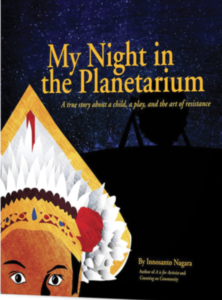 ndonesian history, through colonization by the Dutch, he leads up to 1977, a pivotal moment in his life, during the brutal rule of President Suharto. Nagara's stunning illustrations depict a play performed in traditional Indonesian dance costumes created and performed by his father in which an unspecified army general is criticized. Police are sent to arrest his father and Innosanto and his mother flee from the production and hide in an adjacent planetarium. What could be a terrifying experience for a child becomes a night filled with the security of strong parental love and the magic of the stars. Nagara's newest work, along with his earlier books, show the heroic potential of ordinary people and the power of art to challenge injustice.
Non-Fiction – Set in Japan
Are You an Echo? brings the lyrical poems and life story of now famous Japanese poet, Misuzu Kaneko, to an American au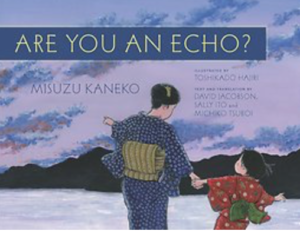 dience.  Her poems were lost for many years but are now popular with schoolchildren throughout Japan. The haunting title poem was played instead of commercials on public radio after the tsunami in 2011, helping to bring a million volunteers to the devastated seaside towns.  Her poems capture Kaneko the thoughtful child observing nature and life by the sea and, later, the loving mother. Illustrations by Toshikado Hajiri complement the biography as recreated from Kaneko's diaries and her vivid poems. Even the tsunami and recovery are powerfully depicted.  The poems, several printed in English and Japanese, are aimed at young readers.  Encountering Kaneko's illness and suicide will require guidance from parents and teachers, though, but current scholarship on early childhood education suggests that children are strengthened by seeing both darkness and light in life.
Young Adult/Middle School Literature
Fiction – Set in Japan
Through the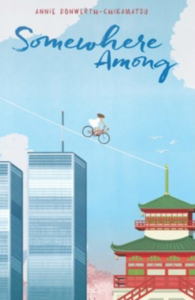 eyes of a young girl students can relate to the loneliness and fear of not-fitting in and not knowing the cultural cues encountered in entering a new school. Ema, the protagonist, is the daughter of an American mother and a Japanese father, living in Japan and happy with her home and friends. Her mother's pregnancy necessitates that they live for a semester at her grandparents' home, in suburban Tokyo, where Ema experiences more of Japanese culture while she navigates her way through it at home and school, and spends more time with her grandmother.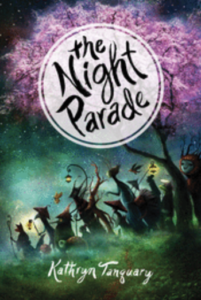 Fiction – Set in Japan
A fantasy story that will appeal to many middle school students, The Night Parade bridges past and present Japanese cultural customs. It is filled with wonder and imagination, as well as respect and admiration for cultural tradition, and provides a window into Japanese mythology.
Fiction – Set in Japan
Told through the eyes of a middle school American boy who is living in Japan, students have a compelling account of issues ever present in society today and how to deal with them: bullying, feeling isolated, not fitting in, cross-cultural understanding, and how to survive teenage years. It is also a window into Japanese culture and school life, while exploring emotions and issues that all teenagers are constantly facing when "friend groups" dominate and exclusion is visible and difficult, especially when moving across the cultural pathways.
Young Adult/High School Literature
Non-Fiction – Set in North Korea
A timely and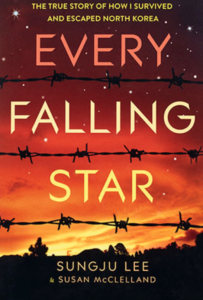 gripping autobiographical account of a teenage boy in North Korea. An authentic view of the "inside" of North Korea, and the reality of the life of ordinary citizens living under a regime of severe political constraints that has isolated itself from the world. Students will gain a better understanding both of why some North Korean people support the regime as well as why others try to escape. Excellent non-fiction read for high school students.
Non-Fiction – Set in Japan
This biography told to Caren Stelson of Sachiko Yasui, who was a six-year old in Nagasaki when atomic bomb fell on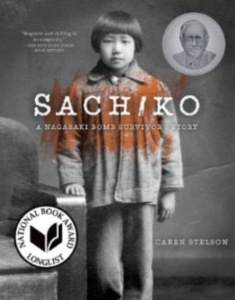 her hometown on August 9, 1945. Unlike Sadako, the young girl who died from the bombing in Hiroshima and with whom students are familiar from the Peace Statue and the 1000 cranes, Sachiko Yasui has survived the effects of the bombing into adulthood and is able to relate the story of her life and work for peace. With historical narrative interwoven in a survivor's prsonal story, the complex historical events leading up to, during and post war become real to a teenager who may consider World War II ancient history. Relevant in our world today where nuclear issues, power politics and nuclear possession still dominate the news/our world, the story also represents how an affected country has turned to 'peace education' with the mantra to the world," never again."